Super Easy as 1-2-3, Done! Just Slide them on like a sock
CLICK HERE FOR CLIENT TESTIMONIALS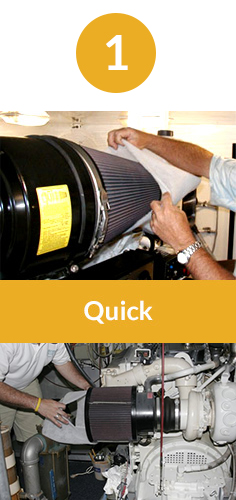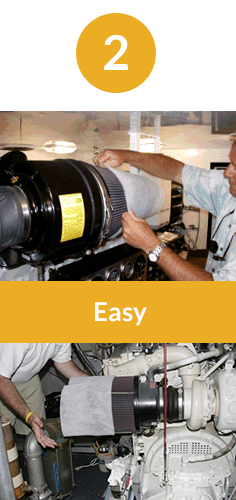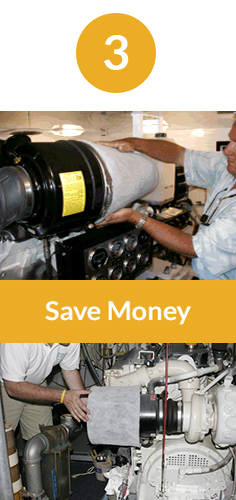 We also sell prefilter blankets for box-style filters.
Did you know that you can only wash your filter two to three times before you have to replace it. It takes hours to clean and re-oil each pleat, not to mention you have to wait for the element to dry before re-oiling. Maybe you already know that. Well now there is an environmentally friendly, cost and labor saving solution. Our prefilter socks are guaranteed not to restrict air flow or your money back.
Customers Already Using Our Products
U.S. Coast Guard, Pilot Boats, Tug Boat Companies, Ferry Boat Companies, Boat Builders, Excursion Boats, Commercial Fishermen, Lobstermen, Charter Boats, Dinner Cruise Boats, Sport Fish Boats, Pleasure Boats and More.
We recommend you replace them each oil change. Will not void your warranty.