ACY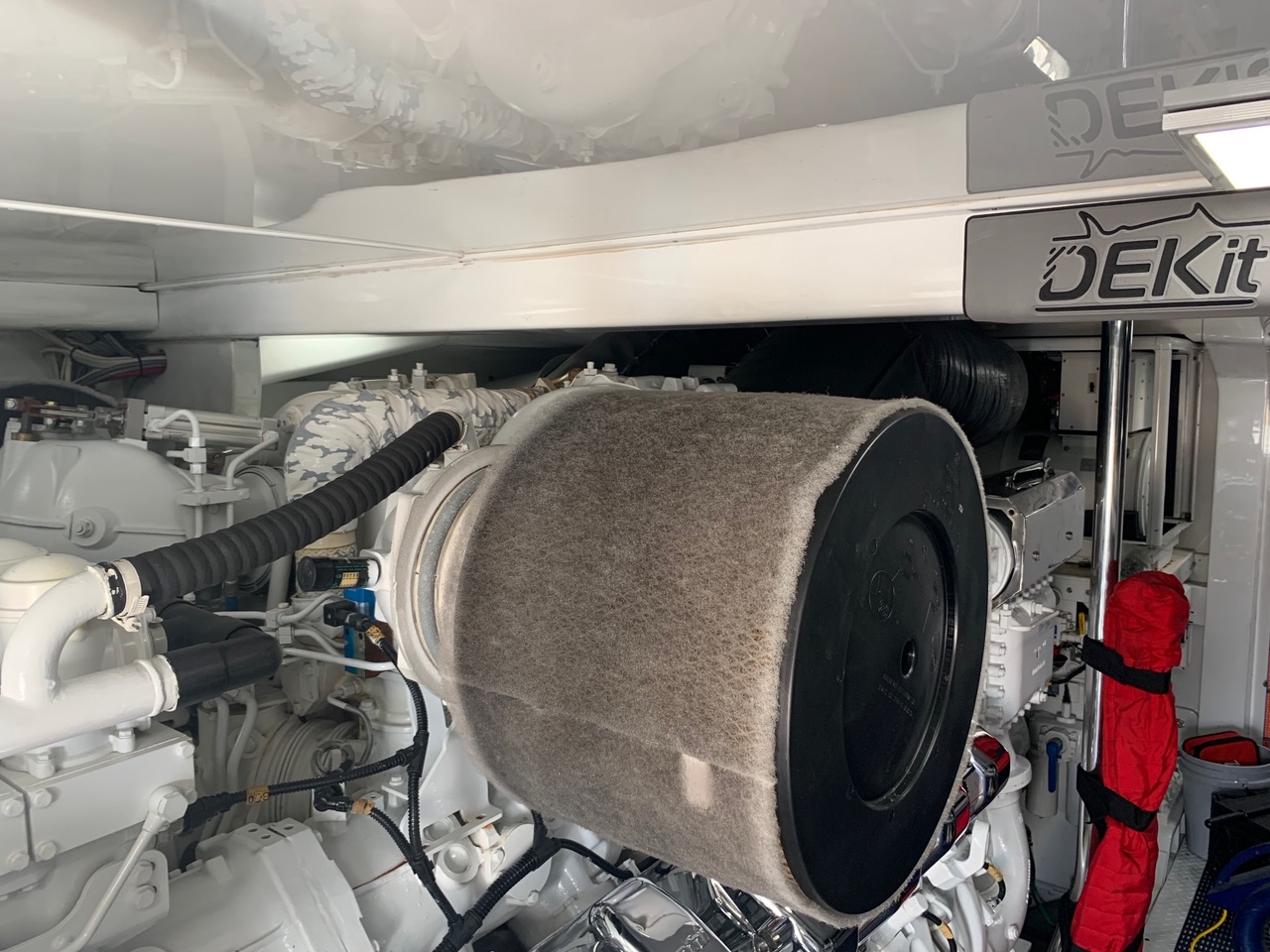 90 C'EST LA VIE
16v4000 MTU
"Air filter socks save me time and the boss money"
- Capt. Albert Miller M/V "C'est La Vie"
I have been using Filtereze Filter Socks since 2002. They were used on my Cummings QSM11 marine engine. The engine was install in my new lobster boat in 2001. When I went to the replace the dirty air filer, I found its replacement costs over $200. I bought a replacement. I saw the advertisement for Filtereze in one my marine magazine's. I called your office because the QSM11 was not listed in your web site. You asked me to measure up the filter and you would add it to your products. Within 2 weeks I got a set filters. I ran that replacement filter with a new Filtereze Filter Sock with every oil change for over 11,000 hours. I repowered in 2010 with another QSM11. The old QSM11 was 580 HP the new was 610 HP and the air filter was an inch longer. I called, you made the adjustment to your Filtereze Filter Sock. Again within 2 weeks I had the correct sock.
Your Filtereze Filter Sock has saved me hundred's probably thousands of dollars over the years.
It has been a pleasure doing business with you. I love your product
Captian Phil Mason
F/V POTLUCK
Marshfield, Mass
- From Captain Phil Mason
Filtereze on my Detroit 692 550 horsepower using them for 15 years save me a lot of time and trouble and a lot of replacing of my airsep filters.haven't had to replace or clean my airseps in 5 + years
- George
I have been a user of your Filtereze filter socks for many years now. My 6v92 TA's are known to foul my Walker Airseps pretty quick. You product has significantly cut down on the need to clean, or worse yet, replace my cartridges. Your Filtereze product pays for itself many times over. You can count on me as a regular customer.
- Capt. G. Emory Shover
This is Paul Kassab on a 54' Blackwell named ReelXcape. We have been using Filtereze for 5 years on her 1300 mans and we could not be happier with the performance of the filter socks.
- Paul Kassab
They are great save me a lot of money as I put about 400hrs per season and I use 6 of your filters a season and only change main filters every 2years. Before that I went through at least one set a year. Great product a real money saver.
- William Dodrill
Thank you for your product. I have been using Filtereze.com filter socks on my Cummins 8.3L marine engines since April 2007. They have given me an easy way to change a slip-on pre-filter. By using the disposable pre-filter, I am able to keep my engine's installed filter clean and maintenance-free.
The starboard engine is easier to access, and I am able to install the Filtereze sock over the retaining springs, keeping the filter on the engine during installation. On the port engine, I have to remove the filter for access and I then install the Filtereze sock underneath the retaining springs. Both installations are easy to accomplish.
Thanks again for this time-saving product,
- Gary Barger